Do not miss the latest news and updates about commercial aviation training centers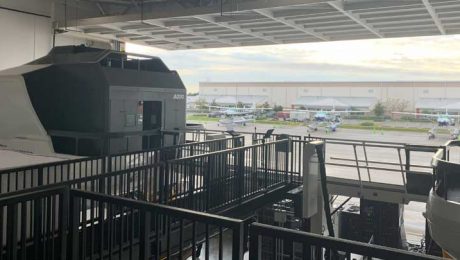 Humble Beginnings
In 2013, with two Sim Industries Airbus A320 full flight simulators and nine local employees, Avenger Flight Group opened our first training center and headquarters in Fort Lauderdale, Florida. Fort Lauderdale was chosen as the location for the first center and headquarters because of its offering of aviation transportation options. More than 700 daily flights to over 135 domestic and international locations are accessible from Fort Lauderdale, making it a phenomenal location for us to serve our customers.
Expansion at our Fort Lauderdale Center.
Over the last eight years, our Fort Lauderdale center has grown significantly! Now, almost 30 employees work at the FLL training center. The simulator count has grown from the original two simulators to four, with two additional simulators on the way. The building space has also been extended into the adjacent area, adding more office space and more simulator bays.
Dedicated Members
We are so proud of this growth and grateful for the dedication of our initial nine employees: Pedro Sors, Elsa Gagnon, Eduardo Carrasco, and Andres Restrepo, and along with five technicians, who worked tirelessly to serve our customers and build the foundation of our thriving company!