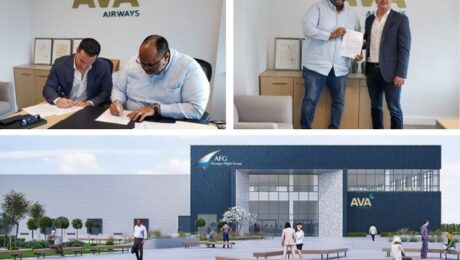 New Beginnings in the Dominican Republic
Avenger Flight Group and AVA Airways have agreed to open the first training center in the Dominican Republic with a full flight simulator. The Santo Domingo boutique style training center will maintain the foundation of Ava´s flight training programs while its crews will benefit from our state-of-the-art emergency training and flight simulation equipment and facilities. This localized center will provide ease of access to full flight training certification for pilots in the Caribbean and Latin America.
AFG and AVA's Partnership
Our Sr. Vicepresident of Operations – Customers, Andres Restrepo, along with AVA airway's founder and CEO, Olivier Arrindel, have just signed these agreements to build and design this $55 million training center. Tailored towards the needs of our customers, the boutique style training centers are a pillar in AFG's strategy to be the leading flight training firm in customer satisfaction due to the dynamic and flexible structure of our training model and centers. Although the center will originally have one Airbus A320 FFS and emergency training equipment for inauguration, this TC has the capacity to store another 3 full-sized flight simulators.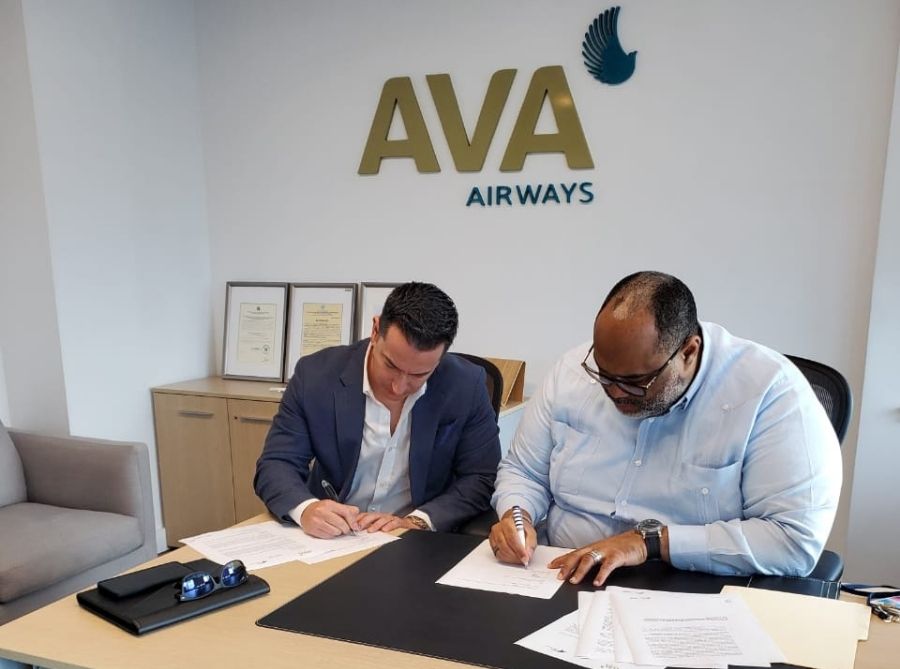 Founder Statements
AFG Founder and CEO, Pedro Sors:
"AFG is pleased to support AVA Airways in this undertaking to build the first full flight simulator training center in the Dominican Republic. We are confident this aviation center will bring great economic benefits to the region and will establish and promote aviation professional development and employment within the youth of the Dominican Republic".
AVA Airways Founder and CEO, Olivier Arrindel
"AVA Airways is excited to be part of the AFG family and especially to be its partner and part of the 'My house is your house' mentality. Stimulating a new industry in the Dominican Republic has always been part of the foundation of the AVA Airways mindset and my dream. The creation of AVA Airways Full Flight Simulator company by AFG was motivated by incredible economic benefits for the Dominican Republic among the youth by igniting aviation in their hearts."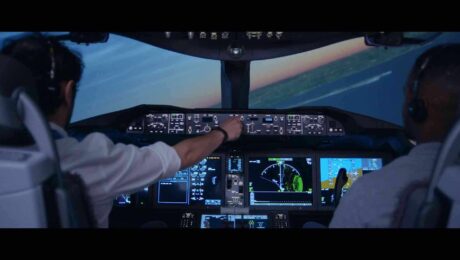 New Beginnings with Envoy
Avenger Flight Group has entered an exciting partnership with Envoy Air, which will include the installation and management of five new simulators at our Dallas 2 facility in Dallas/Forth Worth, Texas!
DFW2's New Additions
We have already installed the first full flight simulator, an ERJ145, which is owned and managed by AFG. A second ERJ145, owned by Envoy, is scheduled to begin installation December 14th, 2021. Two new E170 simulators are on order from CAE, scheduled to arrive in Q4 of 2022 along with another E170 simulator which is being transferred from a facility in Charlotte, North Carolina. All five of these simulators will be for exclusive use for Envoy Airlines and will be housed at our DFW2 facility.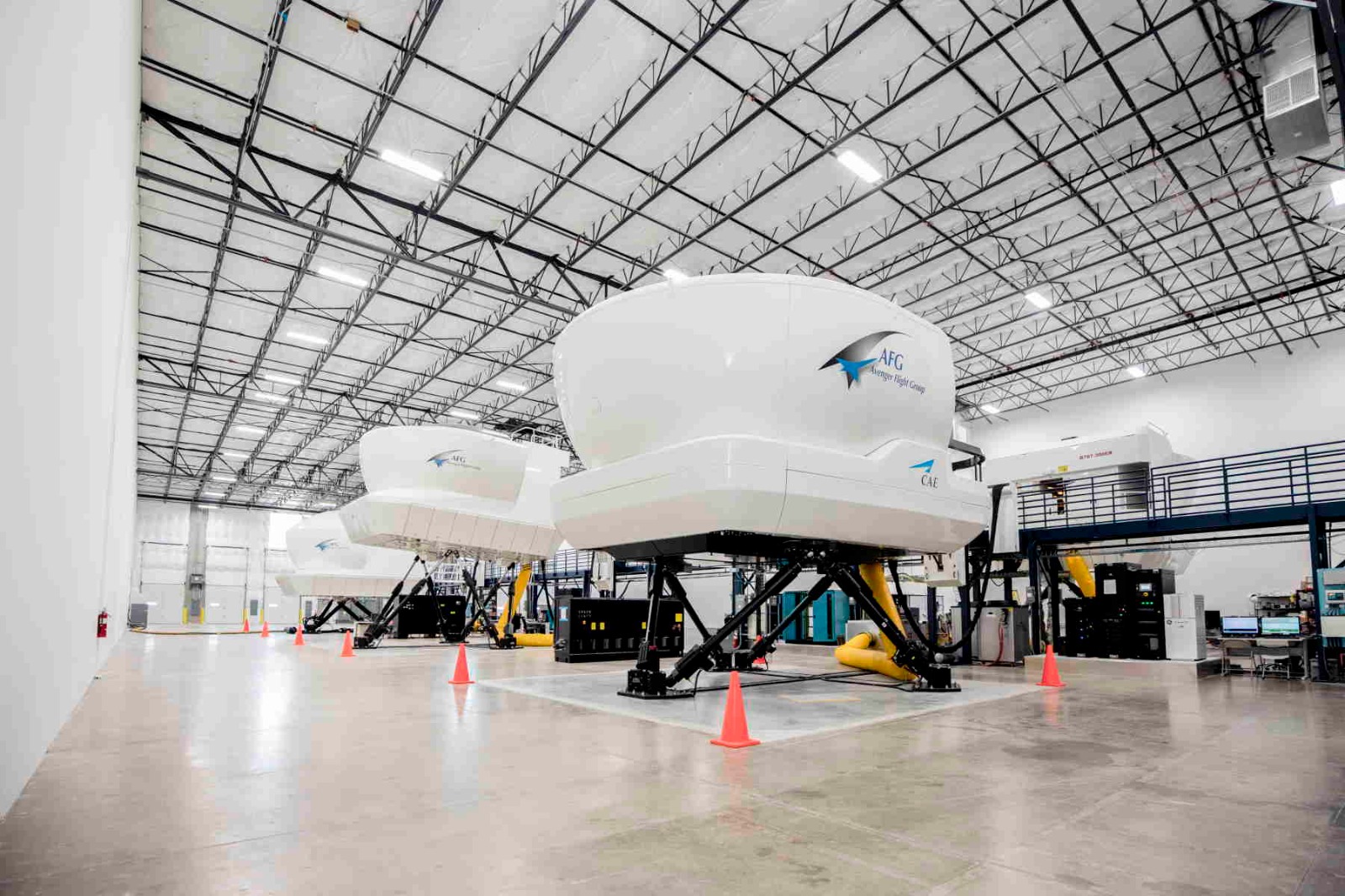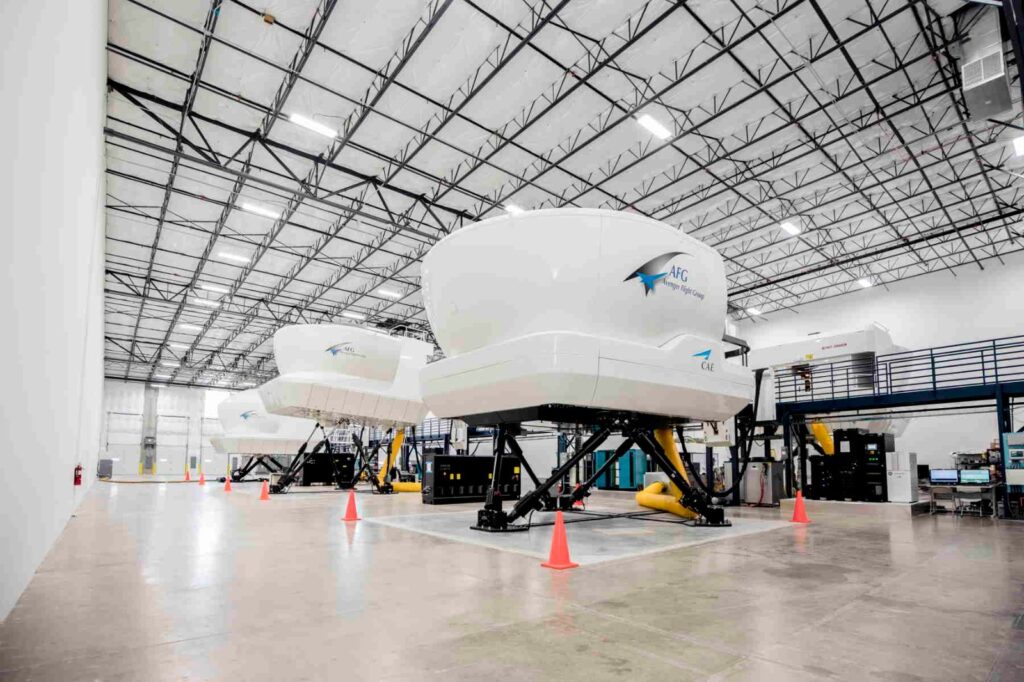 Envoy Airlines AFG Full Flight Simulator Partnership
| | | | |
| --- | --- | --- | --- |
| Simulator | Owned By | Location | Projected Installation (subject to change) |
| ERJ145-1 | AFG | AFG Dallas 2 | Currently Installed |
| ERJ145-2 | Envoy Air | AFG Dallas 2 | Beginning Installation December 14th 2021 |
| E170-1 | Envoy Air | AFG Dallas 2 | September 2022 |
| E170-2 | Envoy Air | AFG Dallas 2 | October 2022 |
| E170-3 | Envoy Air | AFG Dallas 2 | Immediately after the certification of E170-2 |