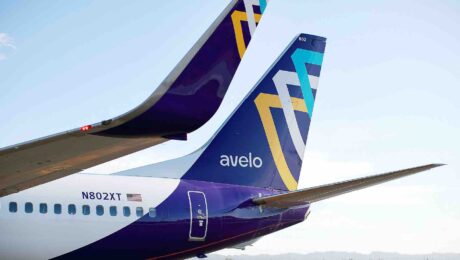 New Integrated Flight Crew Training:
Avelo announced that it is converging its airline-wide Flight Attendant and Pilot training in Orlando. Beginning this summer all training for all Avelo Flight Attendants and Pilots will be facilitated by Avenger Flight Group (AFG) — the world's largest privately owned commercial aviation training and simulation company. Avelo expects the training center facility to be fully implemented in the fourth quarter of 2022.
Convenient Flight Training Solutions
Previously conducted in separate locations and at times with separate companies, Avelo's Flight Attendant and Pilot training will now be conducted at AFG's state-of-the-art Orlando campus. AFG provides advanced flight training solutions to airlines around the world at nearly 20 flight training centers across North America, South America, and Europe. The new AFG-based training will provide opportunities for collaborative learning and training in areas such as leadership, evacuation simulations and customer service.
Avelo currently employs more than 160 Flight Attendants and Pilots and anticipates hiring hundreds more in the years ahead.
A Statement from Avenger:
Avenger Flight Group feels honored to be selected by Avelo Airlines as their exclusive training provider. As our footprint continues to expand worldwide, we are proud to have been chosen by Avelo.
Our success story dates back to 2015 with Mr. Andrew Levy on his previous endeavors and we are certain that we will continue to prove we are the most efficient and trusted partners.