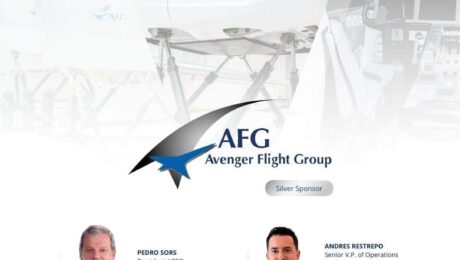 Pedro Sors, President and CEO of Avenger Flight Group, and Andres Restrepo, Senior Vice President of Operations and Customers, attended EATS 2022, Europe's largest aviation expo.
They presented AFG's revolutionary vision for pilot training from around the world. From simulator installation to maintenance and customer relationships, we ensure that all the needs from the different airlines are met and excelled.
All achieved with the support of technology, the trust gained and a great team.