All the categories at afgsim.com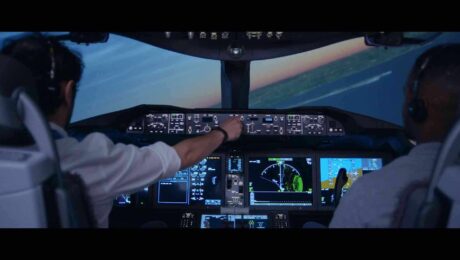 New Beginnings with Envoy
Avenger Flight Group has entered an exciting partnership with Envoy Air, which will include the installation and management of five new simulators at our Dallas 2 facility in Dallas/Forth Worth, Texas!
DFW2's New Additions
We have already installed the first full flight simulator, an ERJ145, which is owned and managed by AFG. A second ERJ145, owned by Envoy, is scheduled to begin installation December 14th, 2021. Two new E170 simulators are on order from CAE, scheduled to arrive in Q4 of 2022 along with another E170 simulator which is being transferred from a facility in Charlotte, North Carolina. All five of these simulators will be for exclusive use for Envoy Airlines and will be housed at our DFW2 facility.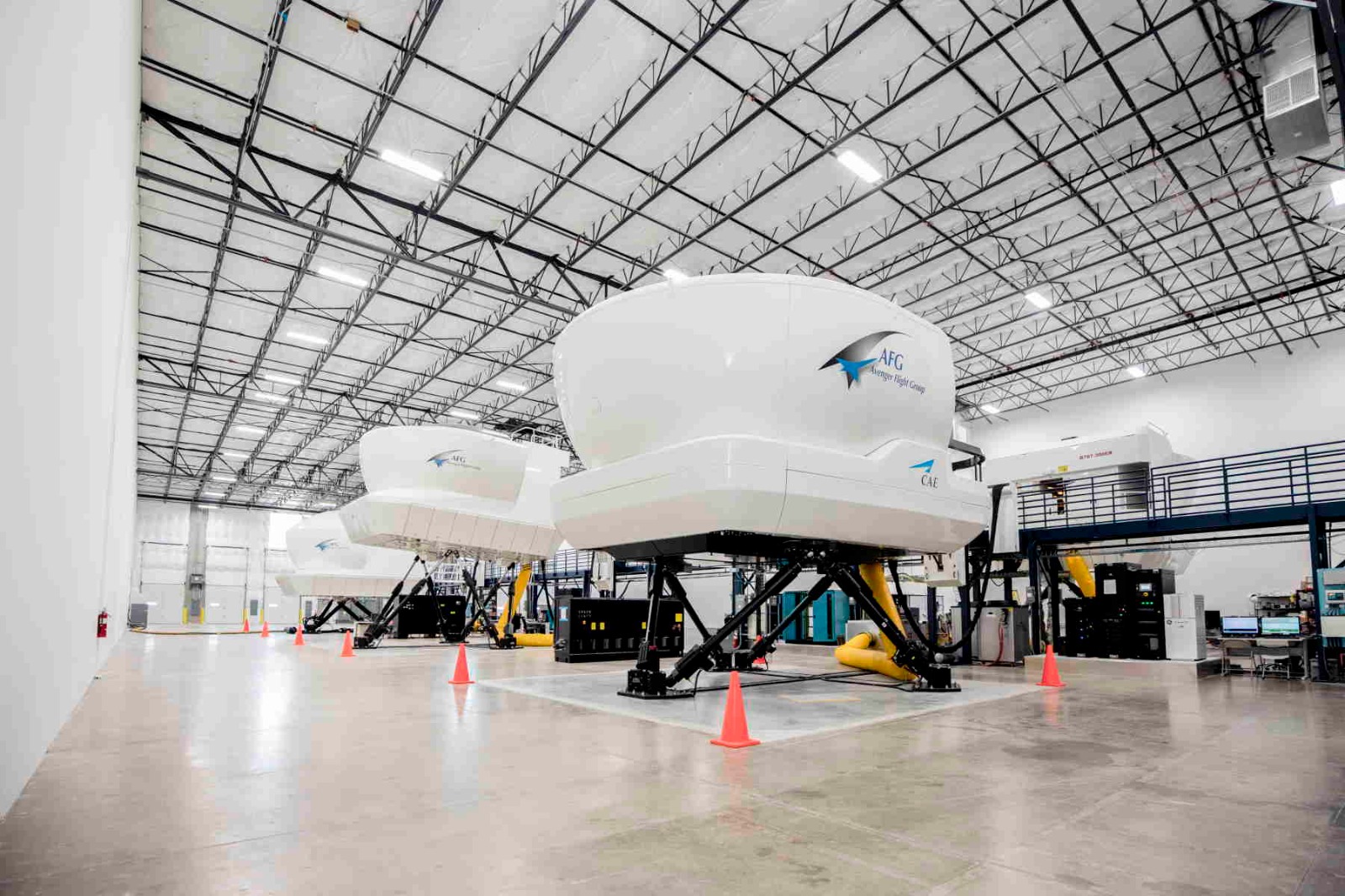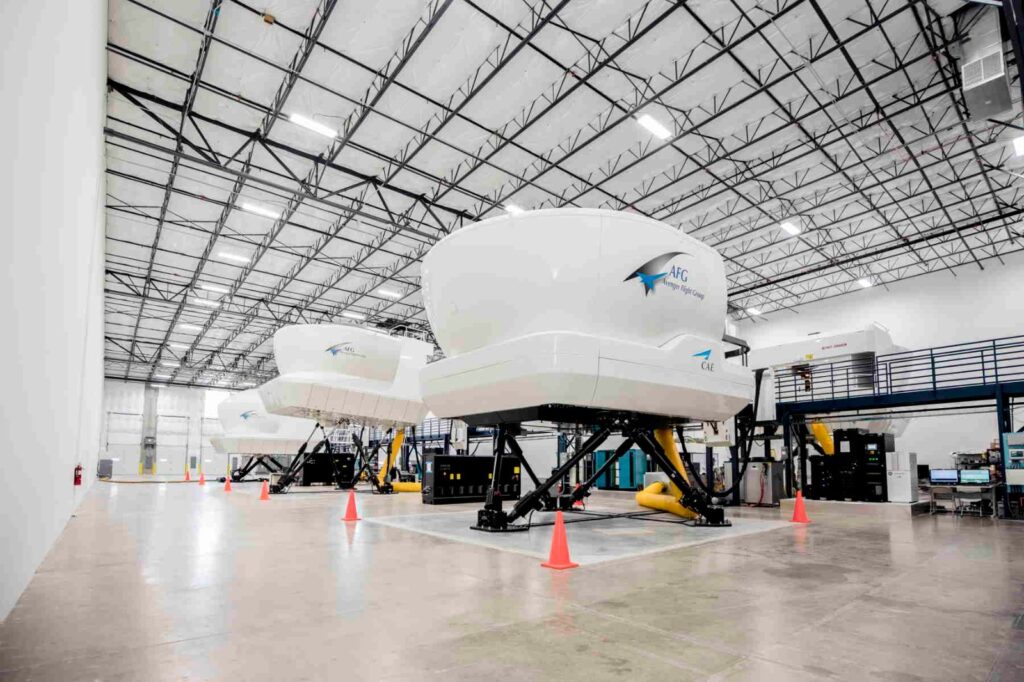 Envoy Airlines AFG Full Flight Simulator Partnership
| | | | |
| --- | --- | --- | --- |
| Simulator | Owned By | Location | Projected Installation (subject to change) |
| ERJ145-1 | AFG | AFG Dallas 2 | Currently Installed |
| ERJ145-2 | Envoy Air | AFG Dallas 2 | Beginning Installation December 14th 2021 |
| E170-1 | Envoy Air | AFG Dallas 2 | September 2022 |
| E170-2 | Envoy Air | AFG Dallas 2 | October 2022 |
| E170-3 | Envoy Air | AFG Dallas 2 | Immediately after the certification of E170-2 |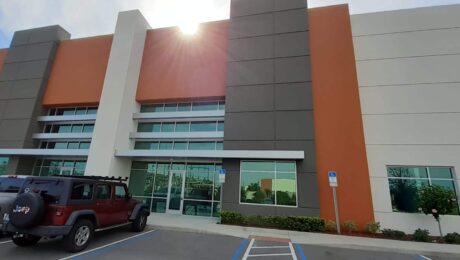 Our Orlando Center
This November, we will open the doors to our newest flight training center in Orlando, Florida. With the space to hold six full flight simulators, the Orlando Training Center will be one of our larger training facilities. In addition to the space for six full flight simulators, the sim bay also has space for several door trainers and the front of the house will have office space and classrooms. Primarily serving Allegiant Air and Spirit Airlines, this training center will be highly convenient for the large number of Orlando-area based pilots needing to fulfill their flight training requirements.
Plans for Future Expansion
The Orlando center will open with one A320 full flight simulator. The second A320 FFS is expected in Q4 of 2022 and the third by Q1 of 2023.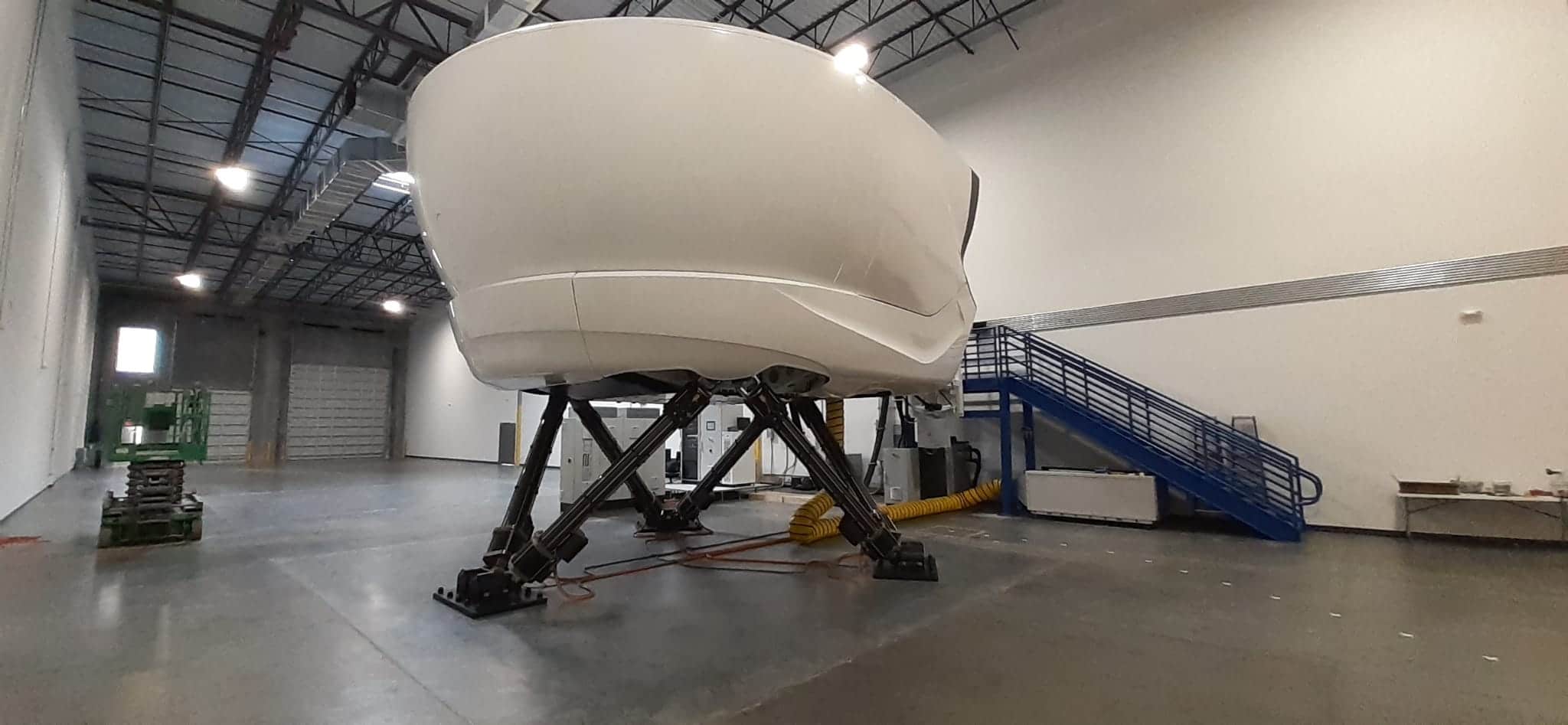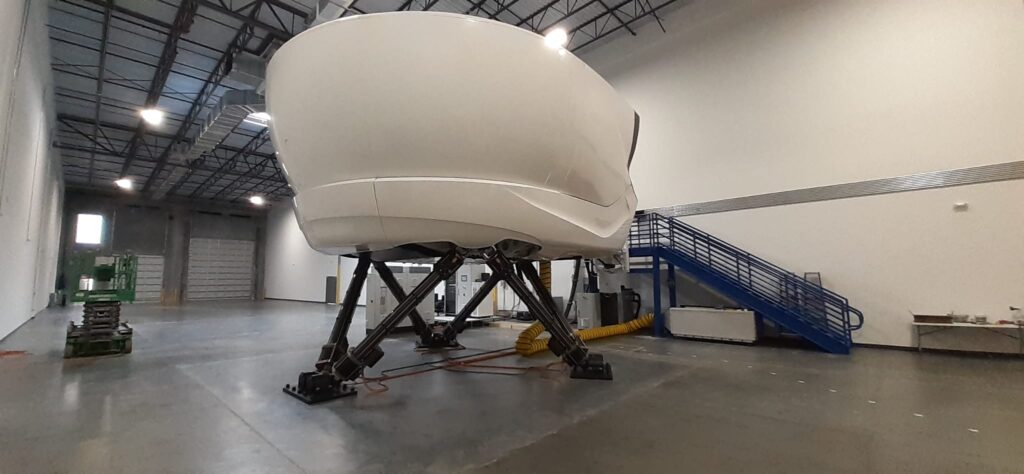 Continuing Growth
The Orlando Training Center will be AFG's 13th center worldwide. As we grow, we continue to hold true to our mission of maintaining superior customer satisfaction and ensuring maximum efficiency while doing so.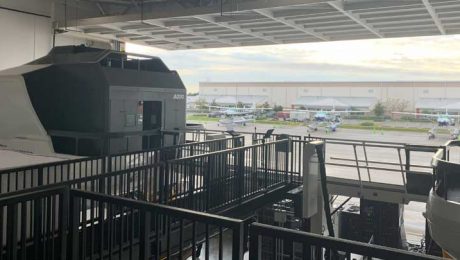 Humble Beginnings
In 2013, with two Sim Industries Airbus A320 full flight simulators and nine local employees, Avenger Flight Group opened our first training center and headquarters in Fort Lauderdale, Florida. Fort Lauderdale was chosen as the location for the first center and headquarters because of its offering of aviation transportation options. More than 700 daily flights to over 135 domestic and international locations are accessible from Fort Lauderdale, making it a phenomenal location for us to serve our customers.
Expansion at our Fort Lauderdale Center.
Over the last eight years, our Fort Lauderdale center has grown significantly! Now, almost 30 employees work at the FLL training center. The simulator count has grown from the original two simulators to four, with two additional simulators on the way. The building space has also been extended into the adjacent area, adding more office space and more simulator bays.
Dedicated Members
We are so proud of this growth and grateful for the dedication of our initial nine employees: Pedro Sors, Elsa Gagnon, Eduardo Carrasco, and Andres Restrepo, and along with five technicians, who worked tirelessly to serve our customers and build the foundation of our thriving company!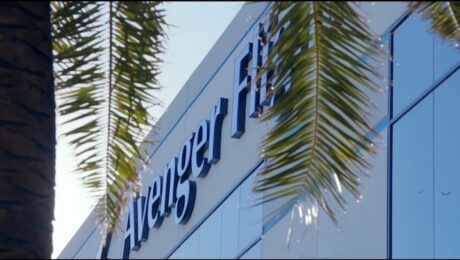 AFG's Plans for Expansion
This summer Avenger Flight Group partnered with Marathon Asset Management LP, a global credit manager, to secure a large growth capital credit.  This partnership has allowed AFG to further expand our worldwide reach.  The first stages of growth under this investment will include opening new centers in Western Europe and the Middle East as well as purchasing several new full flight simulators for our centers in North America.
More Full Flight Simulators (FFS)
In addition to the planned opening of our newest international centers, many of our North American locations will be able to further support clients by acquiring additional full flight simulators.  Our locations in Dallas, Orlando, and Fort Lauderdale already have several new simulators in-line for delivery within the upcoming year.  Pedro Sors, President and CEO of Avenger Flight Group, gratefully states, "This transaction gives us the flexibility to implement our business development plan, which will deliver mission-critical flight training services to clients worldwide as the aviation industry is poised to begin an unprecedented global rebound."
Endless Possibilities
With Marathon's confidence in our success and AFG's commitment to customer satisfaction, the possibilities are endless for what is to come next.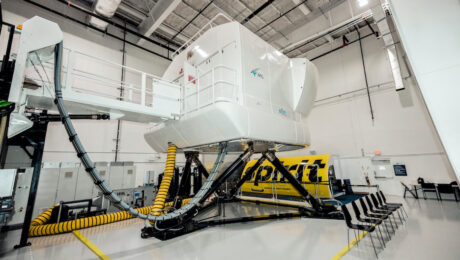 In 2013, Spirit Airlines partnered with Avenger Flight Group to create solutions for Spirit's growing flight training department. The partnership began in AFG's then-only training center headquartered in Fort Lauderdale, Florida. At the time, Spirit had approximately 30 aircraft and AFG managed 2 simulators and a handful of classrooms.
---
Spirit Fleet Growth
---
The AFG Commitment
Fast-forward nearly 10 years and Spirit has grown exponentially, going from the 30 aircraft to over 160 in 2021, and AFG has been there to support them each step of the way! We currently have 12 training centers with more than 35 simulators. Several of those centers, such as both our Dallas locations and our Las Vegas location, were built to serve as hubs for Spirit's quickly growing flight training needs.
Solidifying itself as one of America's major ultra-low-cost carriers, Spirit's demand for training, facilities, and simulators only continues to increase, and it is our pleasure to provide support for their growth for years to come!
A Satisfied Customer
"It is with our highest endorsement that we recommend AFG for your business needs and are confident their commitment to service is a big part of their overall business model." – Spirit Airlines Director of Training.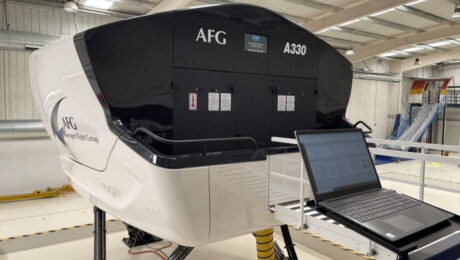 Did you know that the world's first Airbus A330 NEO simulator is owned and operated by Avenger Flight Group?  Would you believe us if we told you this Full Flight Simulator is available for any airline wishing to conduct A330 NEO training? Although this simulator is unique, it is not exclusive to any of our airline partners and is available for booking by your organization!
For the past eight years Avenger Flight Group's Founder and CEO, Pedro Sors, has been transforming the model of flight simulator training worldwide! Through his innovative model, new generation technology can be available for all low-cost airlines.
In August 2020, at our training center in Madrid, Spain, AFG began the installation of the first Sim International Airbus A330 NEO Full Flight Simulator. Our Director of Flight Standards, Captain Pablo de León, and a team from Sim International worked together to execute multiple airworthiness, movement, and visual tests to ensure legal compliance and alignment to Airbus's flight standards.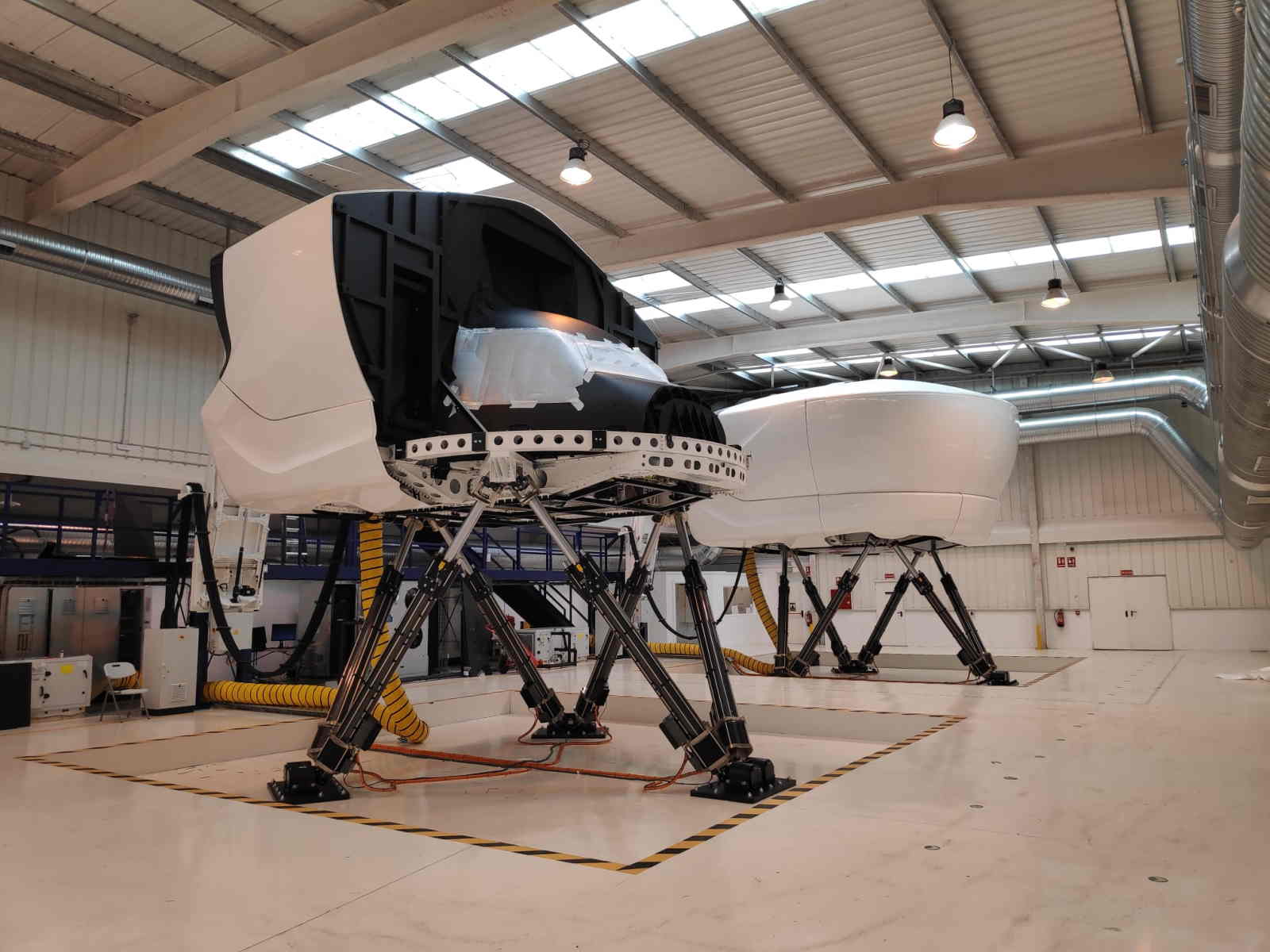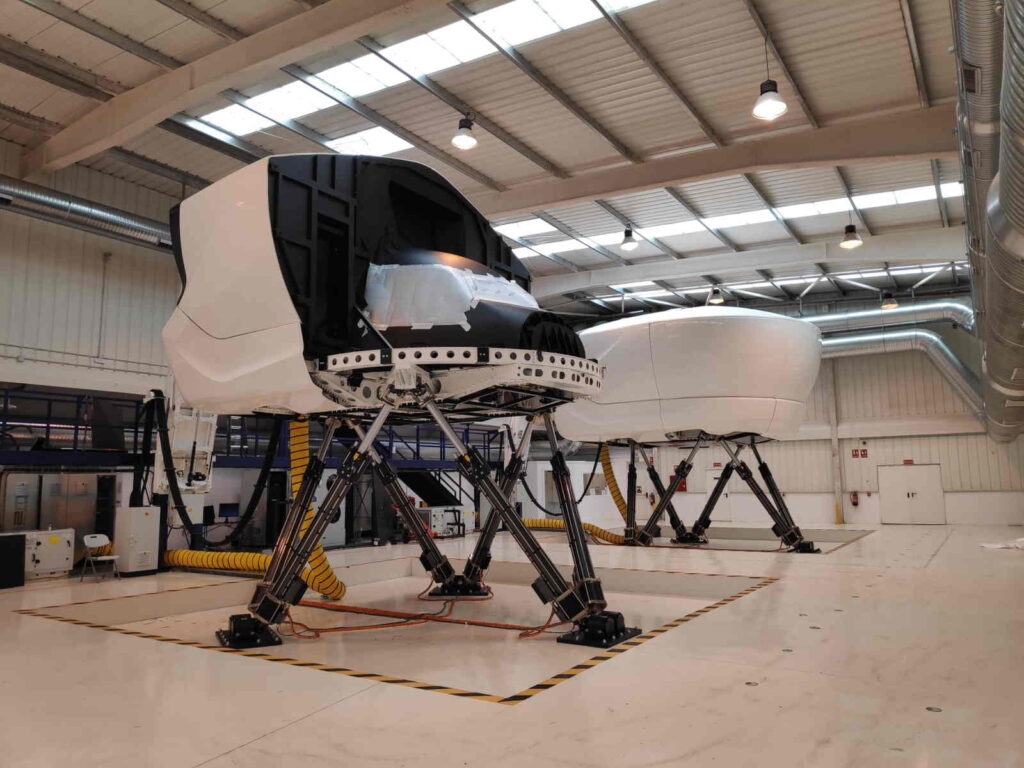 At the end of October, Airbus began the final acceptance tests for the simulator.  One week later, on November 4th, 2020, Airbus announced their approval for the commercial use of our A330 NEO Full Flight Simulator. 
On November 23rd, 2020, the certification process was submitted to the European Union Aviation Safety Agency (EASA). After four full days of flight, technical, movement, and visual testing, the agency representatives expressed how highly impressed they were with AFG's technical and logistic handling of the simulator. We are extremely proud of these results as there are very few training centers in Europe certified by the Spanish authorities, which maintains a reputation for being very strict in granting certifications.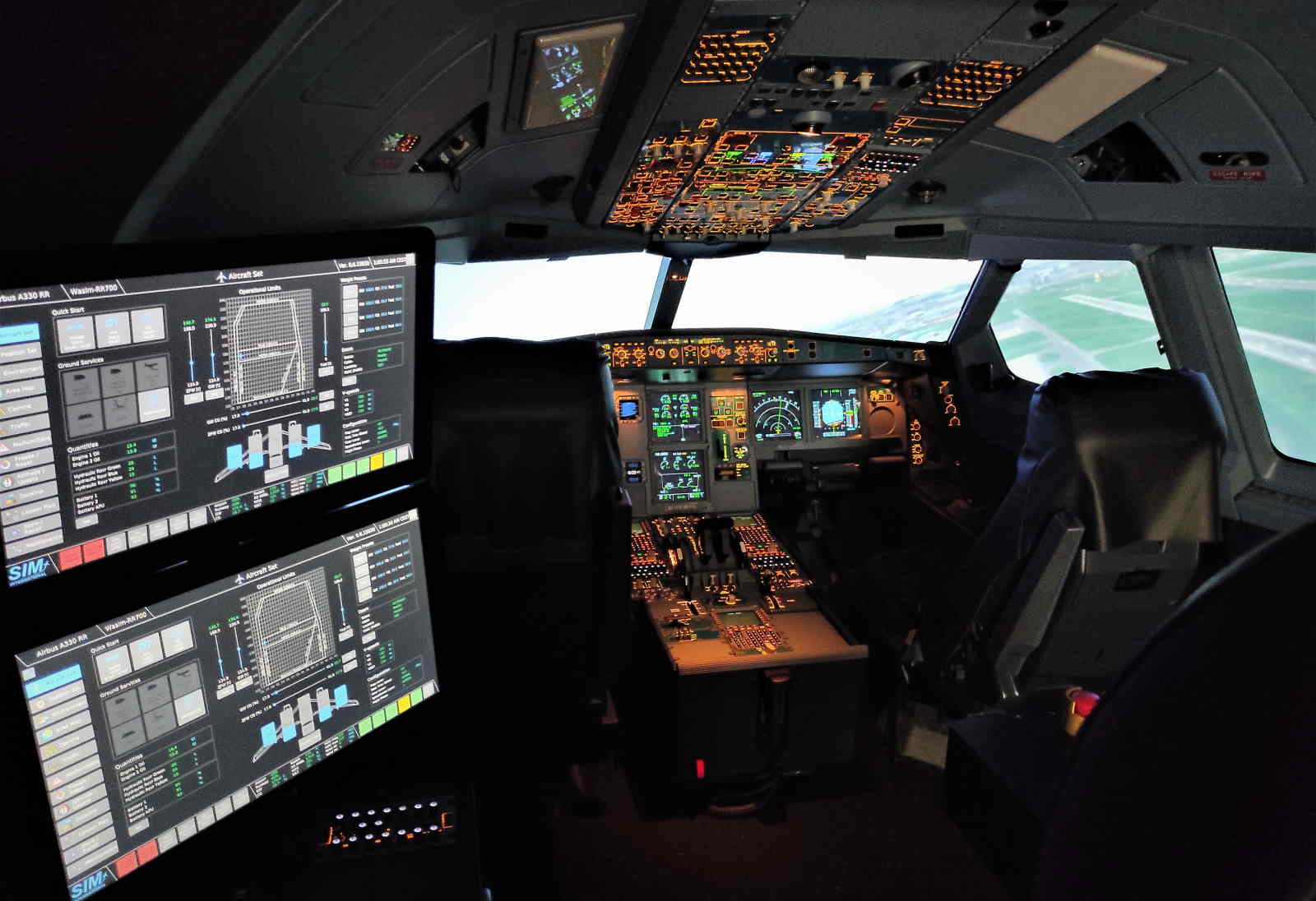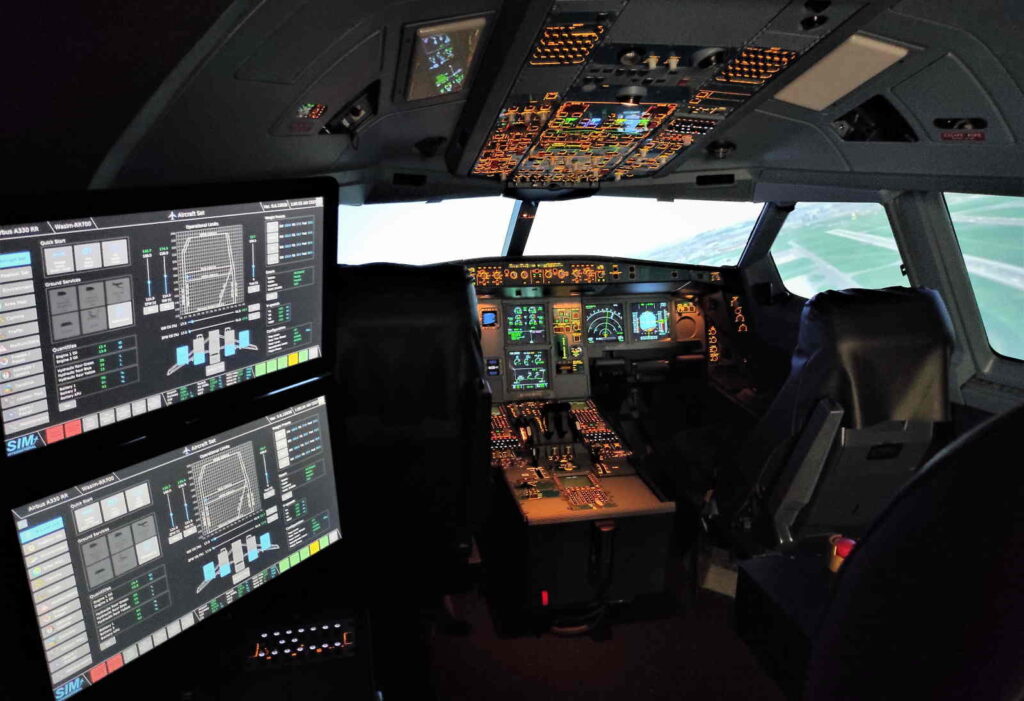 Finally on December 4, 2020, AFG was awarded certification by the Spanish authorities allowing the commercialization of the world's first A330 NEO simulator!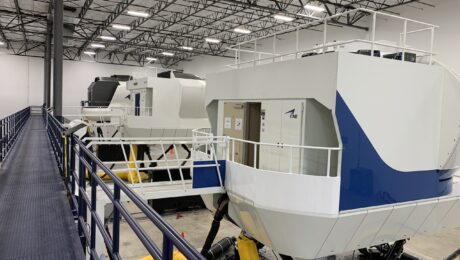 Fort Worth, TX – August 18, 2020 – Avenger Flight Group, LLC (AFG), announced today it has entered into an exclusive agreement with Air Transport Services Group, Inc. (ATSG) to provide overflow Boeing 767 and 777 flight training services. This contract is for seven years with the option to extend the agreement for three additional years.
ATSG, through its leasing and airline subsidiaries, is the world's largest owner and operator of converted Boeing 767 freighter aircraft. ATSG's leasing and airline subsidiaries include Cargo Aircraft Management (CAM), ABX Air, Air Transport International (ATI), and Omni Air International. The training has already commenced at AFG's newly constructed 116,000 SF training center located next to DFW International Airport in Dallas, Texas with resources being coordinated by Airborne Training Services, a subsidiary of ATSG.
"ATSG is pleased to have reached this multi-year agreement with Avenger Flight Group," said Ed Koharik, chief operating officer of ATSG. "The addition of their state-of-the-art facility, full flight simulators and FTDs provide ATSG with expanded capacity, meeting our current needs plus those of other airlines for the Boeing 757, 767, 777 and beyond."
AFG has developed exclusive training agreements with several other airlines enhancing their ability to be a long-term partner in flight crew training and development. ATSG's established and diversified clientele of both private sector and government customers provides AFG access to growth for years to come. This new agreement between AFG and ATSG adds simulator capacity to the fleet of training devices for both companies.
"AFG is honored to welcome ATSG to our family of airline partners who have entrusted us with their simulator training requirements. ATSG's airlines, affiliates and customer base are expected to grow as the group expands their market penetration and consolidates their training needs," said Pedro Sors, chief executive officer at Avenger Flight Group. "The ATSG group will now have a second home and available resources to continue with their unprecedented success. AFG will support this growth with additional space requirements at our training centers and whatever additional devices will be vital for this expansion".
About Air Transport Service Group, Inc. (ATSG)
ATSG is a leading provider of aircraft leasing and air cargo transportation and related services to domestic and foreign air carriers and other companies that outsource their air cargo lift requirements. ATSG, through its leasing and airline subsidiaries, is the world's largest owner and operator of converted Boeing 767 freighter aircraft. Through its principal subsidiaries, including three airlines with separate and distinct U.S. FAA Part 121 Air Carrier certificates, ATSG provides aircraft leasing, air cargo lift, passenger ACMI and charter services, aircraft maintenance services and airport ground services. ATSG's subsidiaries include ABX Air, Inc.; Airborne Global Solutions, Inc.; Airborne Maintenance and Engineering Services, Inc., including its subsidiary, Pemco World Air Services, Inc.; Air Transport International, Inc.; Cargo Aircraft Management, Inc.; and Omni Air International, LLC. For more information, please see www.atsginc.com
View source version on businesswire.com: https://www.businesswire.com/news/home/20200819005521/en/Avenger-Flight-Group-Air-Transport-Services-Group
Need more information? Contact us now!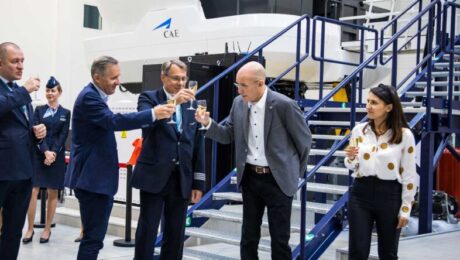 Warsaw, Poland – September 16, 2020 Avenger Flight Group, LLC, has launched Poland's first commercial aviation training center in a joint venture with Enter Air, the largest charter carrier in Poland. The newly constructed space will feature a Boeing 737NG certified to level D by the Civil Aviation Authority of Poland (CAA) and the European Aviation Safety Agency (EASA).
The opening of the Warsaw training center marks the third European training center Avenger Flight Group has unveiled in 2020, after Madrid and Rome, to offer customizable training needs to European airlines. The inauguration was attended by officials from the Polish CAA, Enter Air board members and AFG personnel. The custom-built training center has capacity for six full-flight simulators and over 10,000 sq. ft. of modern classroom, office and briefing rooms. The facility is in the 7R City Flex Warsaw Airport I complex, near Chopin Airport.
"Today we celebrate the hard work of so many individuals who helped in the planning and execution of this great accomplishment. This is an incredible achievement given the challenges we have all faced this year" says Pedro Sors, chief executive officer at Avenger Flight Group. Mr. Sors went on to say "AFG is committed to the future growth of our airline partners and delivering more opportunities to an underserviced region".
Enter Air intends to utilize 60% of the training capacity for their pilots, while the remainder of the available capacity will be offered to airlines in central and eastern Europe. Enter Air began operations in 2010 with a single 737 aircraft. Today, the airline's fleet includes 22 Next-Generation 737s and two 737 MAX airplanes.
"A year ago, Pedro Sors, the founder of AFG, called me and asked if we were interested in cooperation. We decided to work together on a new project. Within a few months, a simulator was sent to Warsaw to start training our pilots on the Boeing 737. CAE, the world's largest manufacturer of full-flight simulator equipment, supplied the Boeing 737 7000XR for training. Due to the pandemic, its launch has been postponed by several months" says Marcin Kubrak, member of the board of Enter Air.
About Enter Air: Enter Air is a Polish charter airline. Currently, the largest such company in Poland and the second largest airline in the region. Enter Air was created in November 2009. The inaugural flight was performed on the 25 April 2010 with a flight from Warsaw to Tunisian airport – Enfidha. Our airline has 7 permanent operational bases in Europe and an additional base in Ben Gurion International Airport, Tel-Aviv. Visit us at www.enterair.pl
Need more information? Contact us now!